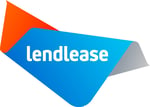 Attention MBEs- WBEs- VBEs- SDVBEs- LGBTQs
Lendlease is currently seeking expressions of interest from certified MBE, WBE, VBE, SDVBE and LGBTQ firms for the life science construction projects located in New Jersey and Pennsylvania. Projects are open shop, union and/or have a project labor agreement in place.
To learn more about available bidding opportunities, project requirements, and the prequalification process REGISTER NOW for the Lendlease Insurance, Bonding, and Capital Webinar Series!
Session 1- Small Contractor Insurance Strategies Tuesday 9/28: 2:00 - 3:00 pm EST
Meet the Lendlease Project Team

Meet John Thomas, President, NAMC- Philadelphia Chapter

Guest Speaker Anthony Amicucci, Senior Risk Advisor, TSIB
Session 2- How To Increase Your Bonding Capacity Tuesday 10/5: 2:00 -3:00 pm EST
Meet the Lendlease Project Team

Meet Terrence Clark, President/CEO, NY/NJ Minority Supplier Development Council (NYNJMSDC)

Guest Speaker Ellen Neylan, President, Surety Bond Associates
Session 3- Access To Capital Tuesday 10/12: 2:00 -3:00 pm EST
Meet the Lendlease Project Team

Meet Roxanne Neilson, Director, Minority Business Development Agency (MBDA)

Guest Speaker Arthur Gimenez, Director of Business Development, Philadelphia Industrial Development Corp (PIDC)